Tacoma Mobile Truck Repair Co.
Tacoma Mobile Truck Repair Co. – Truck Repair Services – Tacoma, WA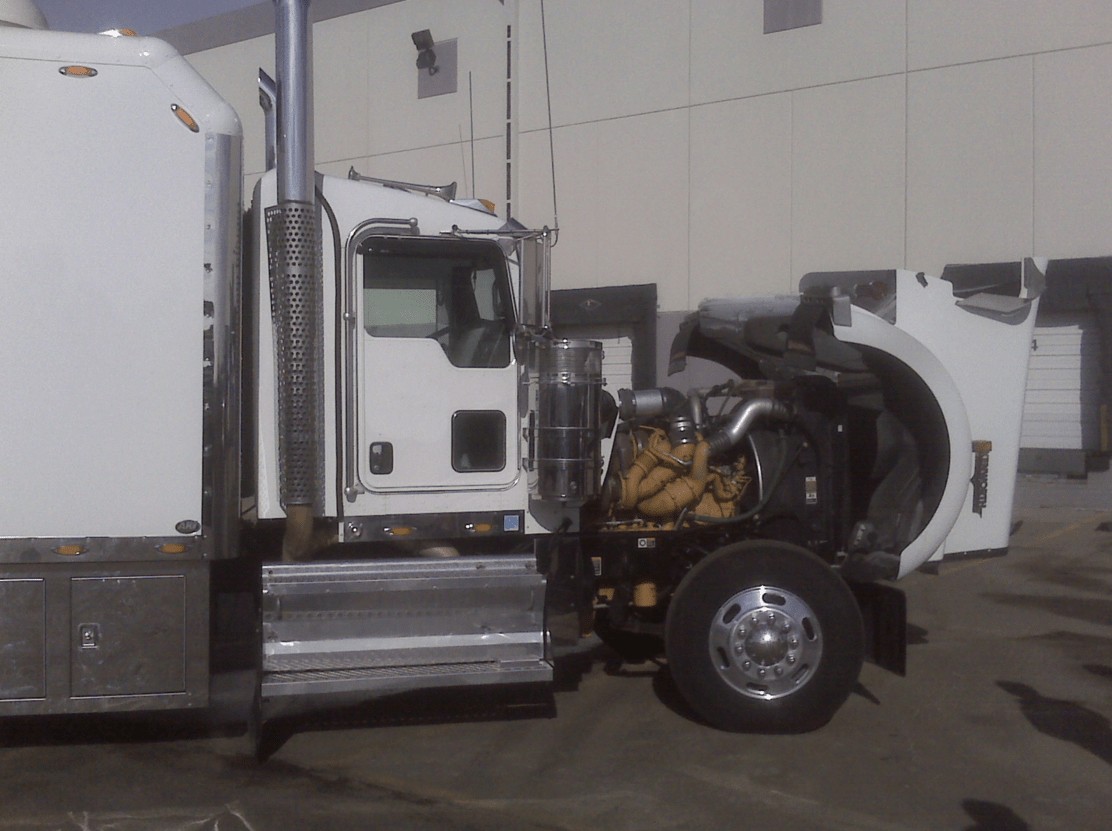 Tacoma Mobile Truck Repair Co. is the leading mobile truck repair service provider in Tacoma, WA. We offer a wide range of services to keep your truck on the road, including engine repairs, transmission repairs, electrical diagnostics, and brake repairs, among others. Our team of certified and experienced mechanics are equipped with the latest tools and equipment to ensure that your repairs are done quickly and efficiently. We also understand the importance of providing timely and reliable services, which is why we offer 24/7 emergency assistance to truckers in need of immediate repairs. With our commitment to quality, affordability, and customer satisfaction, Tacoma Mobile Truck Repair Co. is a trusted choice for all your truck repair needs. Call us today at (206) 895-7232!
About Tacoma Mobile Truck Repair Co.
If your truck breaks down on the cool, rainy highways surrounding Tacoma, Washington, make sure to look up Tacoma Mobile Truck Repair Co's contact number. We are the foremost provider of roadside assistance for a variety of hard-working vehicles including big rigs, buses, and city equipment, among others, in the Evergreen State.
With years of experience in the field, we possess the expertise needed to fix and restore your truck efficiently. Our well-established business is committed to delivering high-quality work and is available 24/7/365 to assist you. Whether you require a tire change, jump-start, engine repair, or other kind of service for your industrial vehicle, just give us a call, and we'll be happy to lend a hand.
Call us at (206) 895-7232.
Tacoma Mobile Truck Repair Co. Services
Emergency Roadside Assistance
We understand that being stranded by the roadside is a frustrating experience. That's why we make every effort to reach you promptly and promptly restore your mobility. Our services are available round-the-clock, and we're delighted to be of assistance whenever you require it.
If you're ever in need of roadside assistance, don't hesitate to give us a call. Whether you're having engine trouble near Kent on Route 167 or trapped at a truck stop down near South Creek, we can come running with professional expertise.
Whether it's a simple or intricate repair job, Tacoma Mobile Truck Repair Co. is capable of handling any task, big or small. We provide battery jump-starts, as well as alternator replacements, among other services. In case of any emergency, don't hesitate to contact us at (206) 895-7232, as we are always available to lend a hand.
We're Tacoma's number-one choice for roadside assistance, and we're always here to help. So don't hesitate to give us a call the next time you need some assistance with your big rig.
Fight Fight Fight For Washington State…With Great Mobile Truck Repair!
Tacoma lies between Portland and Seattle and boasts one heck of a view of Mount Rainier. Truck drivers may not mind being trapped here for a while—but not forever. They've got goods to deliver and we've got goods to consume. It's the fulcrum that keeps all the wheels turning.
So where's the trouble? Engine? Transmission? Or maybe a belt broke. No matter what the case, Tacoma Mobile Truck Repair Co. can get there to help faster than you can say Rainiers Baseball. We're experts at what we do, and we're always here to help. So give us a call the next time you find yourself in a bind.
Engine Diagnostics
At Tacoma Mobile Truck Repair Co., we provide engine diagnostic services to assist you in pinpointing the issue with your vehicle. Our skilled technicians utilize state-of-the-art diagnostic tools to promptly identify the problem and restore your truck's functionality.
Semi-truck engine diagnostics involves using specialized equipment to scan the truck's electronic control module (ECM) or onboard computer for error codes that indicate the source of the problem. The diagnostic equipment is connected to the truck's diagnostic port, and it reads and interprets data from the ECM. The system compares the readings against a database of known error codes to identify the specific problem. Once the issue has been identified, our boys can develop a repair plan to fix the problem and restore the vehicle's performance. 
We'll get the problem fixed right then and there. This is whether you drive a Diesel or a gasoline truck. We've got parts in stock for just about any issue, and our mechanics are ASE certified for all kinds of tough tasks.
We know that being stranded on the side of the road is never fun—especially when you're on a tight schedule—so we promise to get to you quickly and get you back on your way. We're here for you 24/7, and we're always happy to help. Call us at (206) 895-7232 now for mobile semi truck repair!
Belts And Hoses
Semi-trucks typically contain numerous belts and hoses that may wear out over time and require replacement. If you encounter issues with your belts or hoses, don't hesitate to contact us. Our team can promptly diagnose the problem and restore your truck's functionality.
Additionally, we often carry the necessary parts with us, and if we don't have them, we can obtain them promptly. We're always available to assist you with any issues related to your truck's belts or hoses.
Tire Changes And Repair
Most industrial vehicles don't carry spare tires. Size, weight, and expertise in changing these bad boys normally make the idea illogical. The trouble is, a truck with a flat tire is considered inoperable and illegal to drive.
Tacoma Mobile Truck Repair Co. can assist you if you experience a flat tire while on the road. We offer a fast and efficient tire-changing service that we can perform on-site at your location. Typically, changing an outside tire takes approximately ten minutes, while an inside tire may take up to 30 minutes. We possess the necessary tools and expertise to resolve any flat tire issues promptly.
Although big rigs frequently use 225/70R19 or 295/75R22 tires, we can replace virtually any tire size. Therefore, no matter the tire size, you can rely on us to provide you with the necessary support. If you require assistance with a flat tire, please do not hesitate to contact us, as we're always available to help.
Cooling Systems
The problem of overheating engines plagues the livelihood of truck drivers. If you are currently encountering this predicament, rest assured that we are equipped to provide a prompt solution. Our team possesses extensive knowledge and skill, enabling us to rapidly diagnose the issue and implement a course of action to rectify it.
Furthermore, we maintain a comprehensive inventory of radiator components, allowing us to promptly address your concerns. Even if we don't have the precise parts you require on hand, we can acquire them without delay. Therefore, if you are experiencing radiator complications, don't hesitate to contact us.
Our inventory also comprises full-sized, heavy-duty radiators that are suitable for the most obstinate Diesel or gasoline engines. Thus, no matter the size or complexity of your engine, we have the requisite components to restore it to optimal functioning. Consequently, we implore you to maintain a composed demeanor and await our arrival, knowing that our team is just a phone call away. Dial (206) 895-7232 now!
Full Fleet Preventive Care Services
Effective preventive maintenance is the cornerstone of any profitable trucking operation. Nevertheless, it can be a daunting task to implement preventive maintenance measures when your fleet is always on the go. Fortunately, Tacoma Mobile Truck Repair Co. provides a comprehensive array of preventive maintenance solutions aimed at keeping your trucks operating optimally and efficiently. We offer an extensive range of services, including but not limited to, oil changes, tune-ups, filter replacements, and more, all without disrupting your trucking activities.
Our state-of-the-art fleet of service trucks is available 24/7, so we can deliver the necessary preventive maintenance services to your location at your convenience. If you seek to maximize your trucking operations while minimizing the downtime of your fleet, do not hesitate to contact Tacoma Mobile Truck Repair Co. at (206) 895-7232!
What Kind Of Rigs Do We Work On?
At Tacoma Mobile Truck Repair Co., we're no strangers to workin' on all sorts of rigs, we are. From the massive 18-wheelers to the smaller delivery trucks, we have the tools and the talent to get the job done. And make no bones about it–we get it done.
We also specialize in fixing up buses, city vehicles, and all manner of commercial vehicles you can conjure up in your mind. So if you find yourself in a sticky spot and require some assistance, don't hesitate to give us a ring. Our team is always ready to lend a hand…regardless of the kind of rig you're driving.
As for brand names, here are just a few we've fixed:
Peterbilt

Mac

Volvo

Iveco

International
The list can go on, but you get the idea. Hey…it's us! Washington's finest mobile truck repair company. We can get your rig out of any jam it's in.
Reefer Unit Repair
If you're a trucker, there's a good chance your trailer has a reefer unit. And if you've got a reefer unit, chances are you've had trouble with it at some point. Reefer units are notoriously finicky, and they can break down when you least expect it, melting perishables and putting clients in a complete dither.
If your reefer decides to get hot under the collar, Tacoma Mobile Truck Repair Co. can help. We offer 24/7 reefer unit repair services, and we're always happy to help.
We maintain an extensive inventory of reefer parts, enabling us to provide our clients with the necessary components for a variety of refrigeration units. We likely have the part you require on hand and ready for immediate deployment. However, in the rare event that we don't have the part in stock, we can usually procure it promptly. Our stock includes vital components such as condensers, evaporators, compressors, and control panels, among others. Contact (206) 895-7232 now!
Electrical Maintenance
Commercial trucks rely heavily on electrical components to function properly, making electrical malfunctions a common occurrence. However, when such issues arise, entrusting a reliable truck repair company becomes imperative.
At Tacoma Mobile Truck Repair Co., we take pride in having a team of adept and well-informed technicians, who can swiftly identify and fix any electrical glitch that might be plaguing your vehicle. Equipped with cutting-edge diagnostic tools and a wealth of experience, our technicians can provide efficient and lasting repair solutions.
So, whether you need routine electrical maintenance or urgent repairs, trust the expertise of Tacoma Mobile Truck Repair Co. Get in touch with us to avail of our unparalleled services.
Buses And City Trucks
Tacoma Mobile Truck Repair Co. isn't just a truck repair company. We also work on city industrial trucks, buses, and just about any other commercial vehicle you can think of.
So don't cancel that trip to Spanaway Park, or give the kids a day off from school. With our services at your disposal, there's no reason to.
So How Much Does It Cost?
We take pride in providing affordable services that don't compromise on quality. As a trucker, we understand that your budget is a major consideration, and we're committed to offering fair and reasonable pricing for our top-notch services.
We assure you that our affordability claim is not just an overused marketing gimmick. To put you at ease, imagine the friendly and trustworthy Tom Tuttle (look him up) listening to your truck woes and assuring you that we're the real deal. Like Tom, our team is composed of approachable professionals who are dedicated to ensuring your truck runs as smoothly as a local river's pink salmon. Call us today at (206) 895-7232!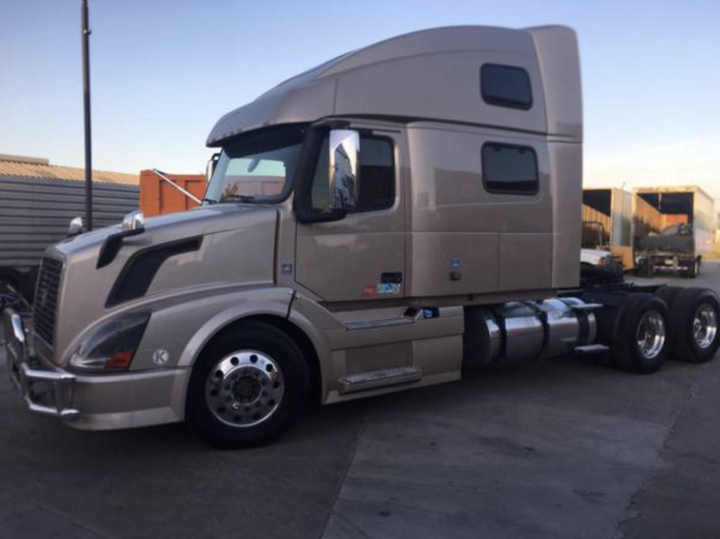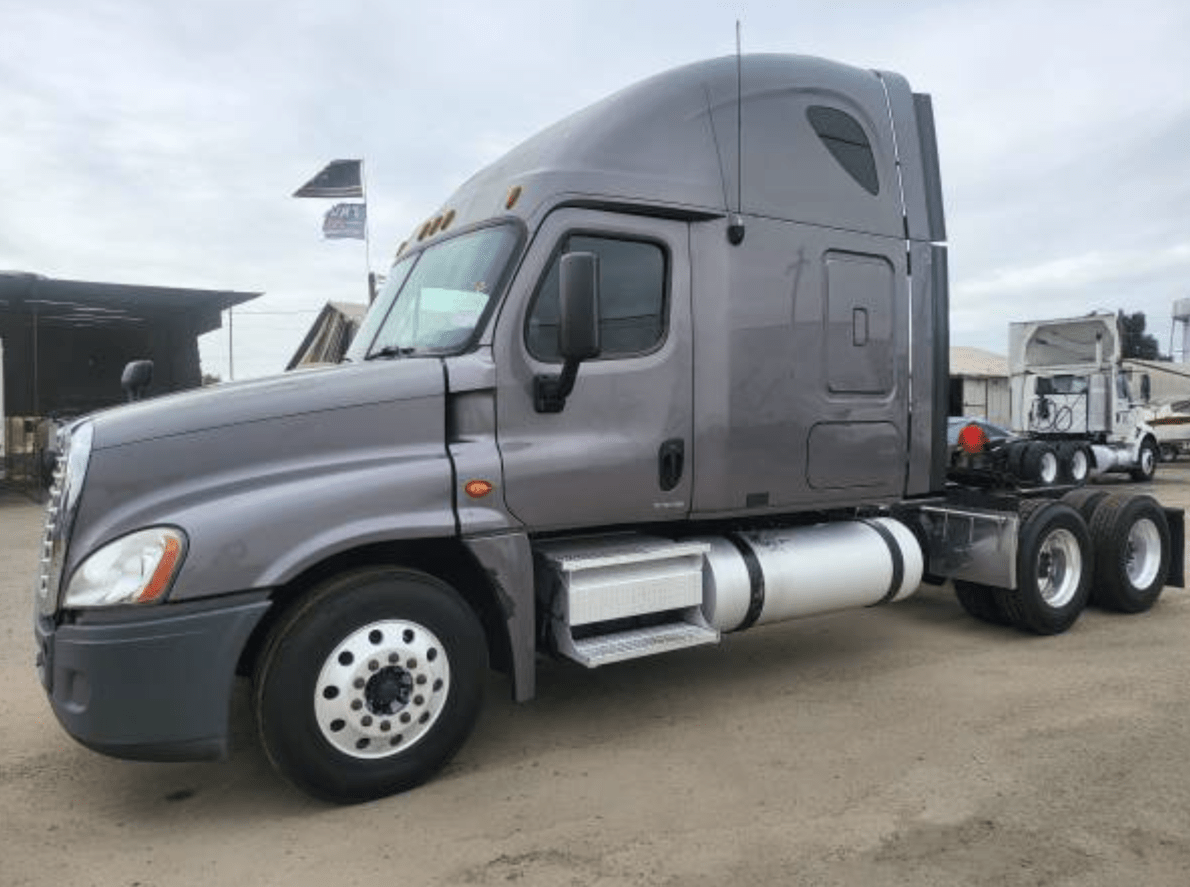 We're Washington's Finest Mobile Truck Repair Company 
Our commitment to excellence is the cornerstone of our business, and it's what sets us apart from the rest. Our team works tirelessly to ensure that our customers receive the highest level of service, with integrity and transparency at the forefront of everything we do.
We understand that breakdowns can happen at any time, which is why we offer round-the-clock assistance to get you back on the road as soon as possible.
And we stand behind our work. If for any reason you're not completely satisfied with our services, we'll always make it right. So if you need reliable and efficient mobile truck repair services, look no further than Tacoma Mobile Truck Repair Co.
Call (206) 895-7232 whenever you need us.